We've all been there… It's the day before a big holiday and you haven't started decorating. Now what? Here are some last minute Halloween projects you can do right now… before it's too late!
7 Last Minute Halloween Projects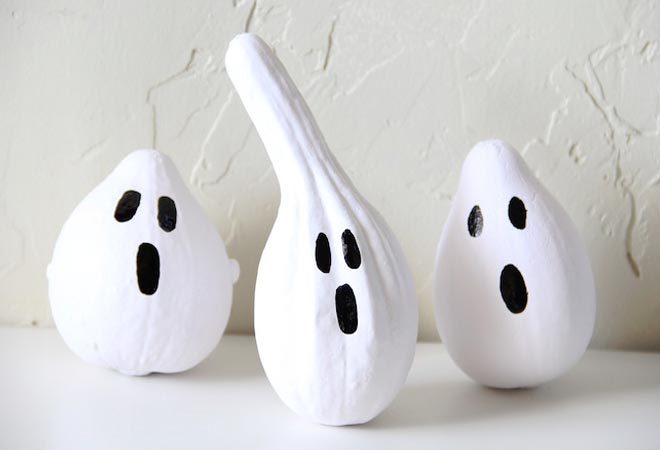 Painted Ghost Gourds
Grab some spray paint and a paint pen or marker and get to work!
Tutorial: http://www.momtastic.com/diy/363625-diy-painted-ghost-gourds/
---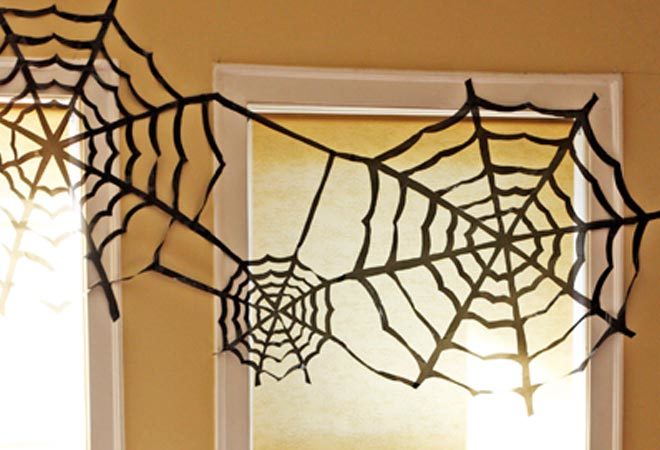 Trash Bag Spider Webs
A trash bag and some scissors… seriously? Why didn't we think of this?
Tutorial: http://howaboutorange.blogspot.co.uk/2011/10/cheap-trash-bag-halloween-decorating.html
---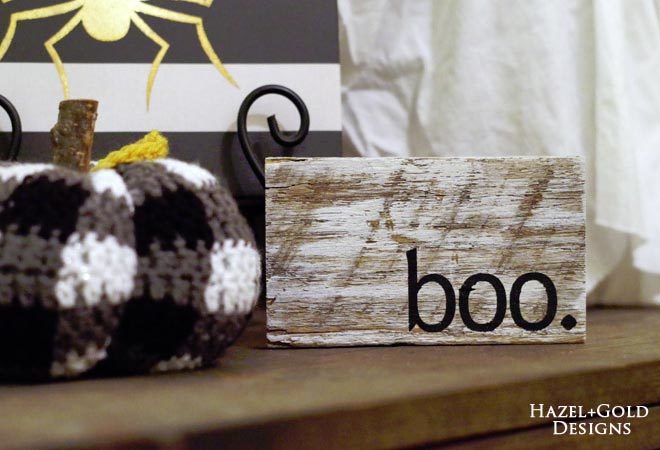 Mini Boo Halloween Sign
Scrap wood, a stencil, your favorite Halloween message. Let's go!
Tutorial: https://hazelandgolddesigns.com/2017/10/29/mini-diy-boo-halloween-sign/
---
Front Door Mummy
This is so cool! Party streamers… who knew?
Tutorial: http://honeyandfitz.com/2011/10/27/diy-halloween-front-door-mummy/
---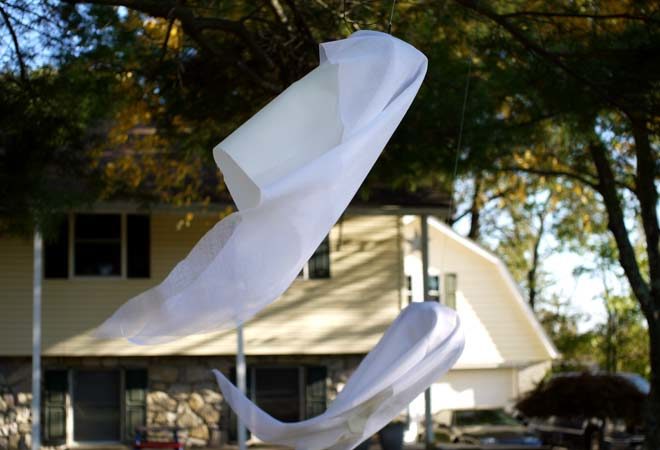 Floating Fabric Ghosts
Plastic bags, duct tape, white fabric. You can do this!
Tutorial: https://rechargeworkshop.com/fabric-ghosts/
---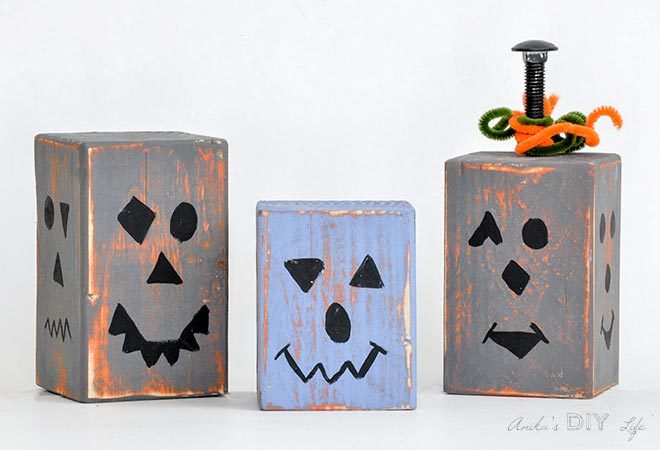 Wood Pumpkin Blocks
Scrap wood and paint, people. What's your excuse?
Tutorial: https://www.anikasdiylife.com/diy-wood-pumpkins/
---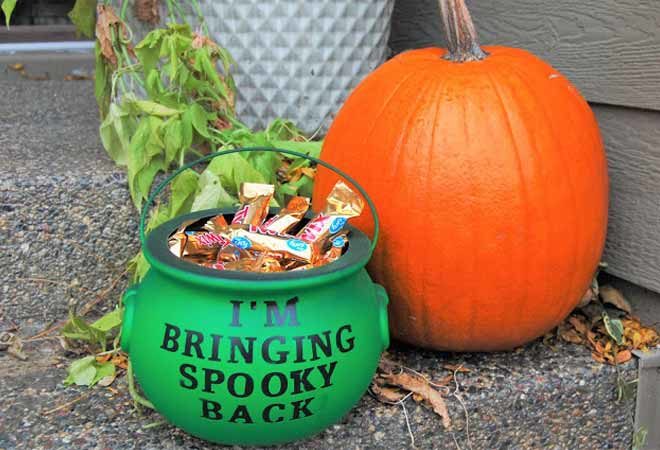 Custom Message Witches Cauldron
You've got the boring, plastic containers. Why not mix things up with your own messages?
Tutorial: http://www.kpapreps.com/2017/10/diy-spooky-witches-cauldron.html
Get your last-minute Halloween on!
There you go. Seven fun projects you can get done in less than a day. So what's your favorite? Got any more last minute Halloween projects to share? Leave them in the comments below.