Spoiler Alert! It's 2017… With the new year comes New Year's Resolutions. I've got plenty for myself and now that I've launched Recharge Workshop, I can make some for this business too.
I want to hear what your DIY and blogging resolutions are too, so make sure to leave them in the comments. Let's keep each other accountable for our goals, OK? Cool, cool.
Goals for 2017
Some of my pipe dreams aspirations for this year are as follows:
Gain 1000 followers on Instagram: @rechargeworkshop.
Make enough money through sponsorship & referrals to pay for the blog.
Turn my garage into a decent workshop (basically I just need to clean up).
Create some sweet collaborations with other blogs and find guest authors.
These are all great, albeit they won't directly further the Recharge Workshop as a legitimate business. So the three primary things I resolve to do are below. I'm going all in on these and I welcome your advice if you've been successful here.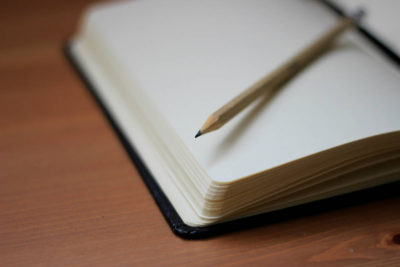 1. Can I make it as a blogger?
If you've ever blogged before, you know it isn't as easy as it seems. I've helped plenty of clients with blogging at my other job, but this will be the first time that I've blogged as a job. I'm nervous and intimidated already at just five days in!
This is my absolute, #1, must-must-must goal for this year; to create a useful blog that inspires others. Whether I'm successful as an Etsy shop owner or not, I know that this blog has a place and a purpose that is unique online. So I'm going for it!
2. Giving Etsy a solid try this time.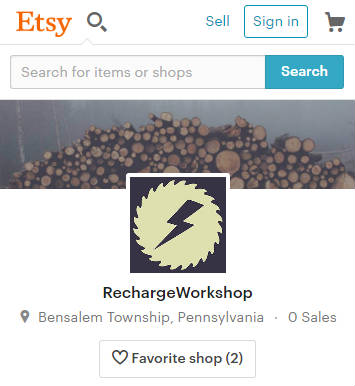 Nobody knows this, but I actually built a website and put things up for sale back in July of 2014. Then I never updated, marketed, or sold anything for 2+ years. I kept coming up with lame excuses – having a baby is a reasonable one though, right?
While I did launch this new website before posting anything for sale, I definitely do intend on creating a decent number of products to sell on Etsy. This time around I'd like to actually market it – this blog should offer a good platform for that.
3. Turn a profit at a local craft show.
To be honest, just going to a craft show should be my resolution.
Buying a table, bringing enough products to seem legit, and selling to the point of being profitable are a bit much for a resolution, but why not? I need to do my research here and probably find someone else to split the table with. That should make it easier for a newbie.
Finding motivation
I am inspired by the other stay-at-home moms and dads, full-time hobbyists, and weekend warriors who share their work with us online. Especially by those who spend countless hours editing their YouTube videos. I am really motivated to do more DIY projects by this awesome online community.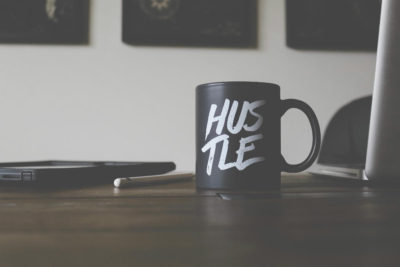 Here are some of my blogging / YouTube / DIY heroes:
These incredible people have stellar blog, Instagram, and/or YouTube offerings and I have been inspired by them to put my hat in the ring too. Motivation is almost as important as discipline, and if I follow their lead, I think I'll be able to do it.
What are your resolutions?
Do you run a blog? Sell things on Etsy? Make DIY projects for your house? Have a pulse?
What are your goals for this year to improve in those areas? Where do you find motivation and inspiration – a person, a brand, a website? Tell me in the comments and I promise to check up on your progress.
Hooray for DIY and a new year to try our best!